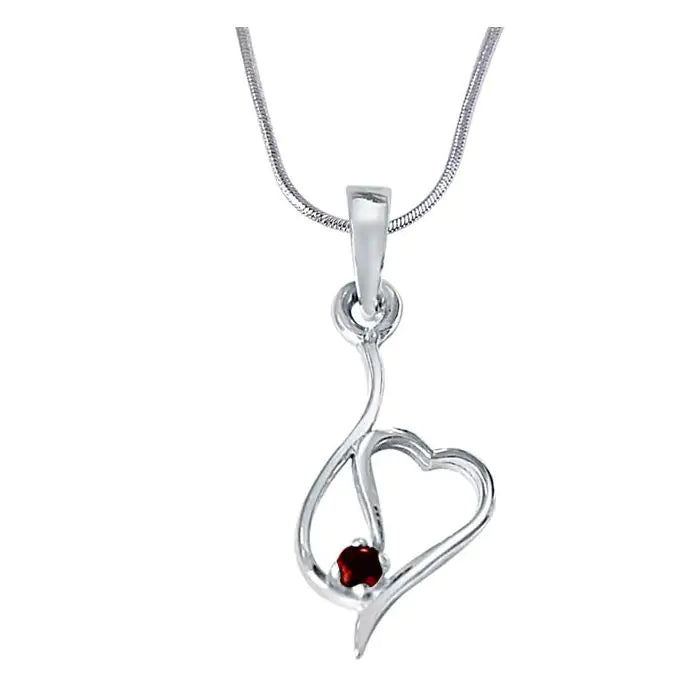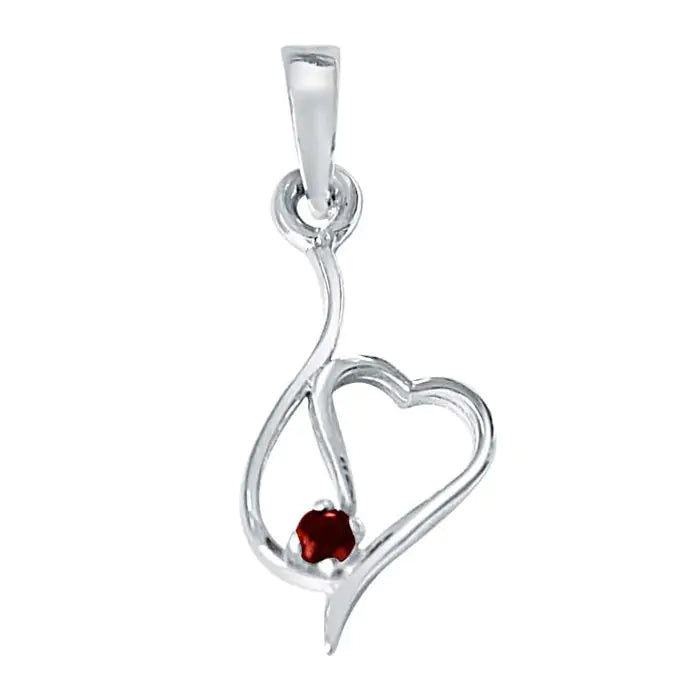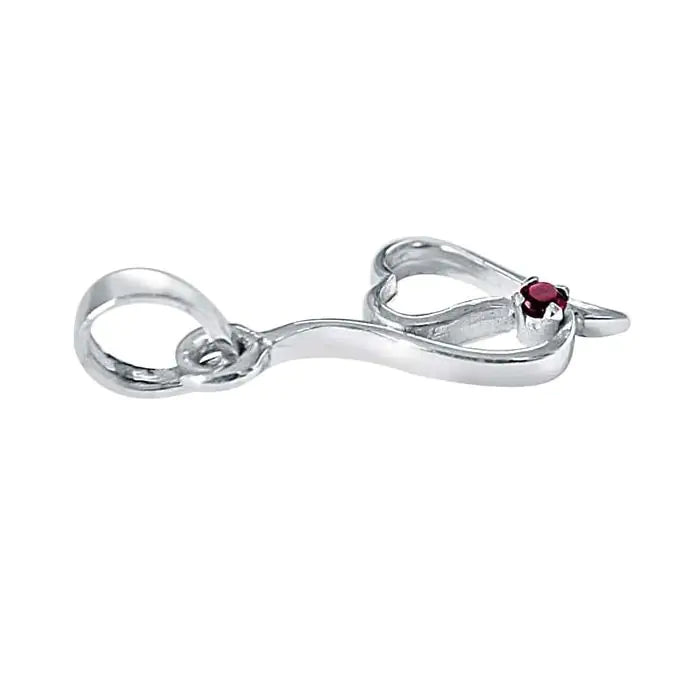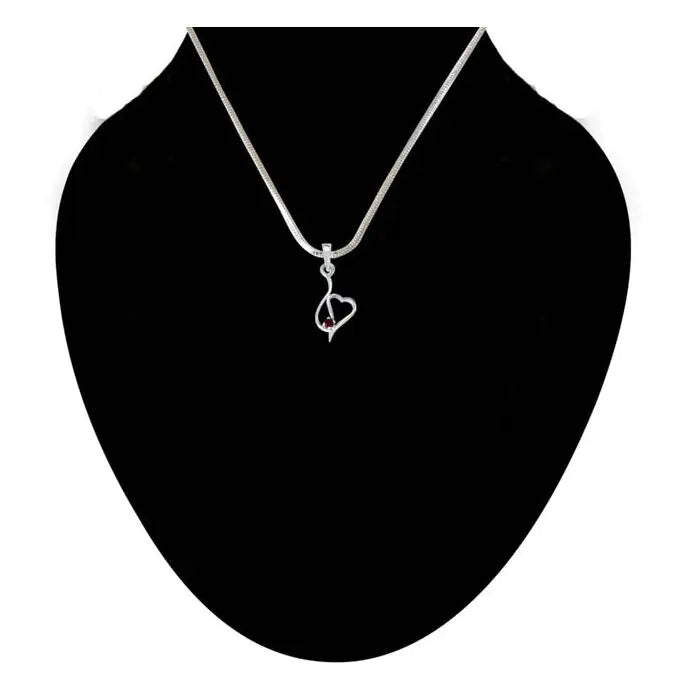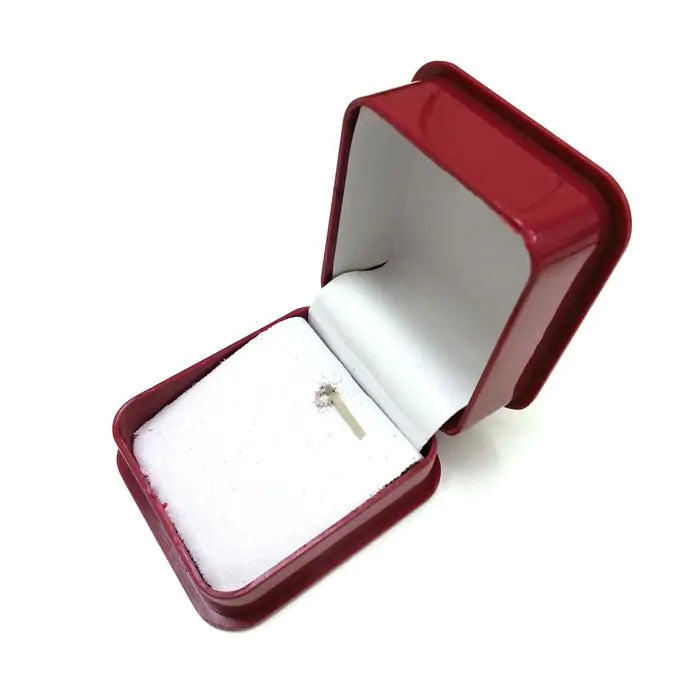 Surat Diamonds A Pair of Ones Red Garnet & 925 Sterling Silver Pendant with 18 IN Chain
In stock
Delivery in :

4 - 8 Working Days
An old classic piece of silver pendant has made a comeback in recent years. Silver, which has been around for centuries is becoming popular again. The simplicity of the color and ease of care has helped it along. Silver is one piece of jewelry that goes with all skin tones, colors and requires little care to keep its beauty. Unlike yellow gold silver has a bright fresh color that won't tarnish or fade the colors of your clothes. Whereas yellow gold has a tendency to clash with many colors, silver coordinates with jeans and a t-shirt but goes just as beautifully with an evening gown. Another great aspect of silver is the price. It is much cheaper than diamonds or gold yet looks just as expensive. Silver has been around for many years and will likely be around for many more. If you look in your grandmother's jewelry you are likely to find silver pendant set from fifty or sixty years ago, making silver very versatile. Silver jewelry also combines well with gemstones. More and more girls are opting for silver pendants with gemstones than ever before. Next to a gemstone silver brings the color all the way through the gem. It is a smooth fresh color that would look beautiful with any gemstone. So the next time you put in a pair of earrings or a necklace or a silver pendant remember the staying power of silver. Put down the mismatching yellow gold and grab for you silver pendants & earrings and try them with your fine dress.. it is okay now who knew you could look so beautiful? Drop Shaped Purple Amethyst and 925 Sterling Silver Pendant with Silver Finished Chain. Amethyst Pcs: 1 pc Amethyst Wt: 0.05 cts Silver Wt: 0.596 gms Silver Purity: 92.5 Sterling Silver Dimension: 1.20 x 0.70 cm Silver Finished Chain Length: 120 cm (48) So go ahead, show your affection and remember, love never counts the cost and never delays in expression.

Silver Wt: 0.682 gms
Number of Items: 1
Marketed By :Giftcart Ecommerce Pvt Ltd
Customer Care :+91-9910644899
Email : cx@giftcart.com
Country of Origin: India

Gift Hampers
The colour of the shipped product is subject to the availability of stock
The packaging of the product may vary slightly from that shown on images on our website.
In the event of, same hamper/hamper items not being available, we will replace with a hamper/hamper items of equal or higher value.
For photographic purposes, some gift hampers are displayed with props. These props are not included in the gift hamper unless listed in the description.
Desk Clocks
The clock mechanism has no cover. This can be tightened easily, if at all, the clock machine gets loose during transportation.
Chocolates
In extreme weather conditions the chocolate may be damaged by heat exposure during shipping. It's advisable to keep your chocolate in the refrigerator or freezer before using.
Cushion
The cushion is delivered vacuum compressed for efficient delivery. It will regain it's original shape once its taken out from the packaging.
Spoof Newspaper Cover
The frame shown in the gallery image is for illustration purpose only and not included.
With the above details given in the description & Key features, Customer is made fully aware that the mastheads or titles of any publication is only for fun purpose, and the product is fake / spoof product and not real newsprint, thus any misrepresentation is strictly prohibited. All the content/specifications that are provided by the customers are for creating fun moments in the form of gift.
For complete disclaimer visit https://www.giftcart.com/websiteterms
Personalised Products
The content / image given in the product photo is for reference. The product will be created as per details provided in the options.
For any special instructions you can add in note at checkout or whats app: +91 9910644899 email: cx@giftcart.com
Wooden Engraved Products
The content / image given in the product photo is for reference. The product will be created as per details provided in the options
For any special instructions you can add in note at checkout or whats app: +91 9910644899 email: cx@giftcart.com
The picture may seem darker in the product image above than the actual product.
The laser engraving is done on natural beech wood. The wood may have its natural grains and infirmities which are natural and not defects.
Flowers & Cakes
Since flowers & cakes are perishable in nature, we will be able to attempt delivery of your order only once.
This product is hand delivered and will not be delivered along with courier products.
Occasionally, substitution of flowers is necessary due to temporary and/or regional unavailability issues.
Approval Delays
If you have opted for an approval copy ensure you check your email / whats app for an early response to the approval copy sent to you. Any delay in the approval from your end may delay the delivery of the product.
General
All Pictures shown are for illustration purpose only. Actual product may vary.
Due to differences in monitors, colours of products may slightly vary to those shown on the site.
Giftcart reserves the right to change product images and specifications at any time without notice.
Manufacturer / Packer / Importer:
Surat Diamond Jewellery Pvt. Ltd.
Mumbai - 400004