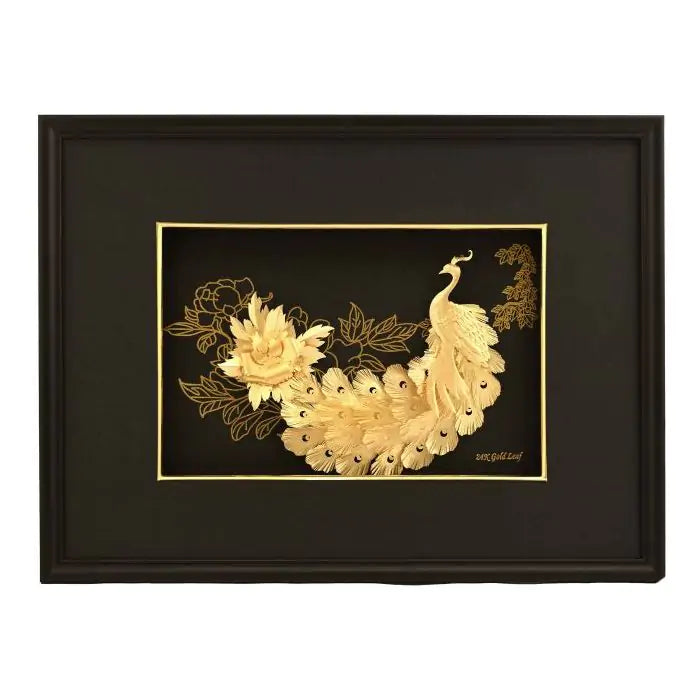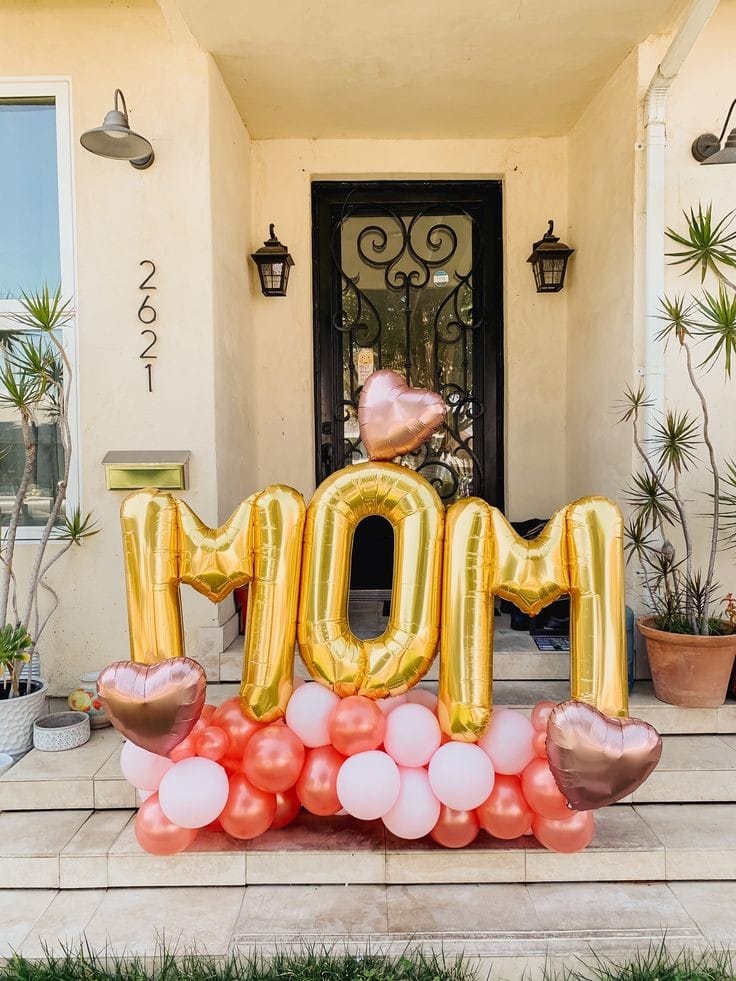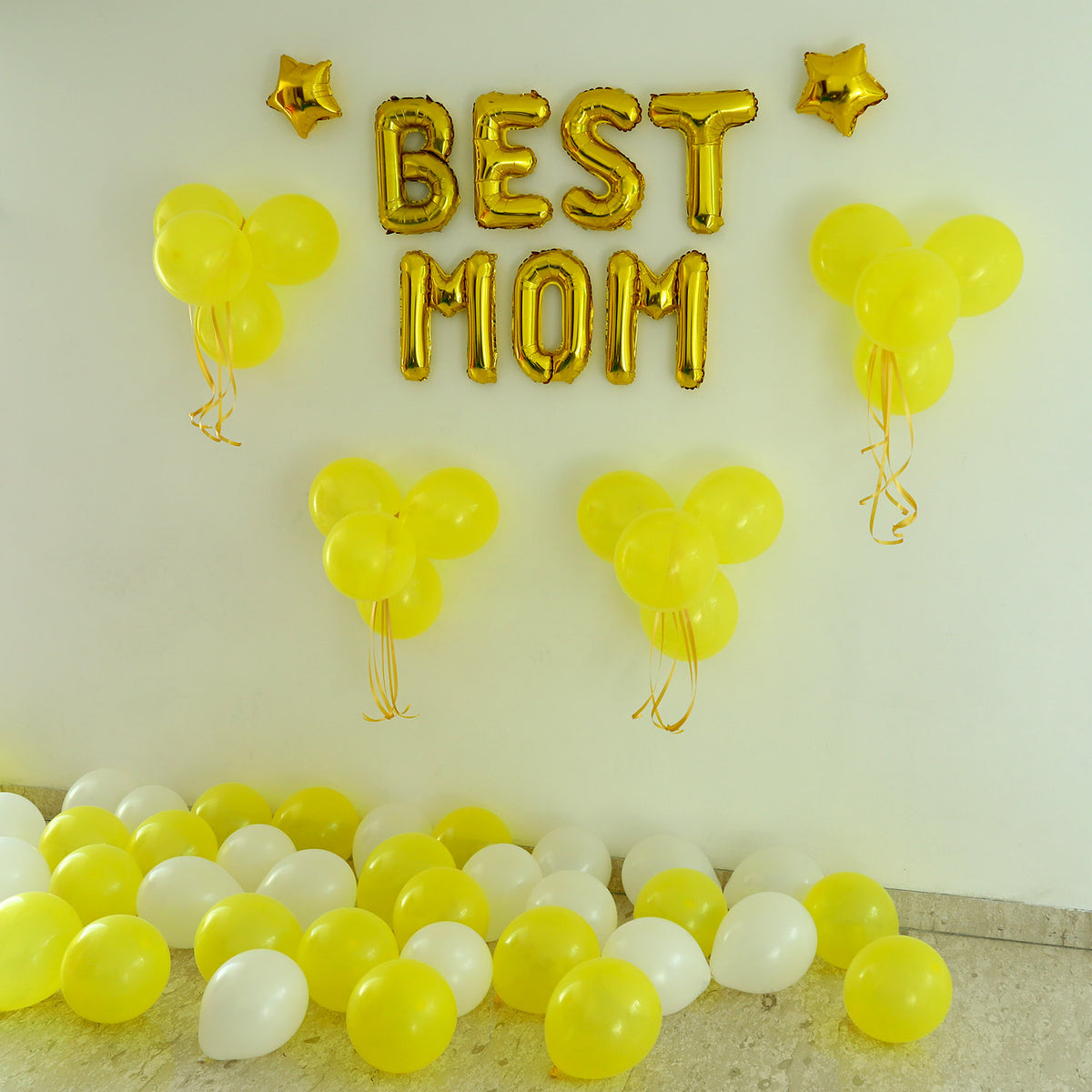 OFFER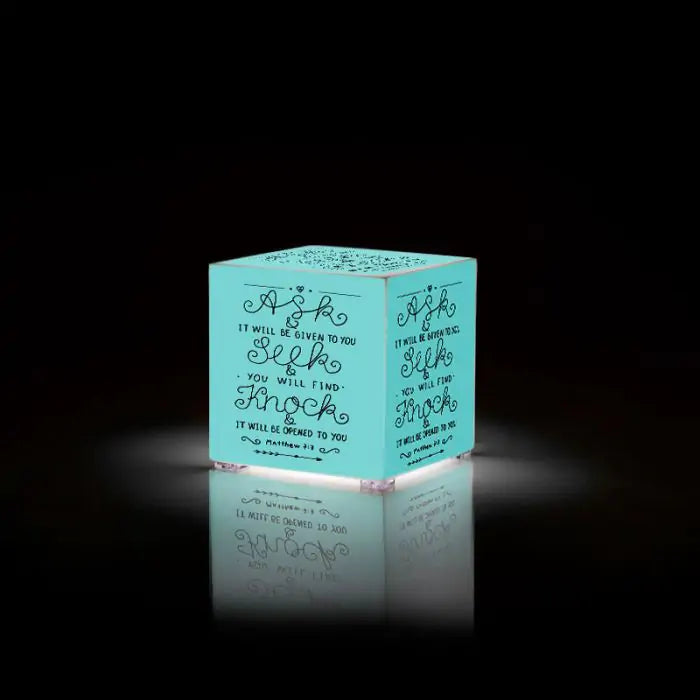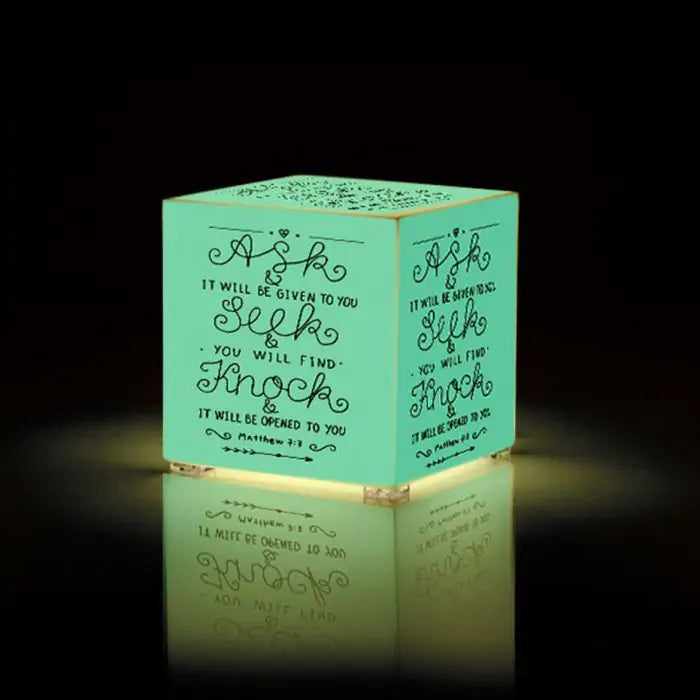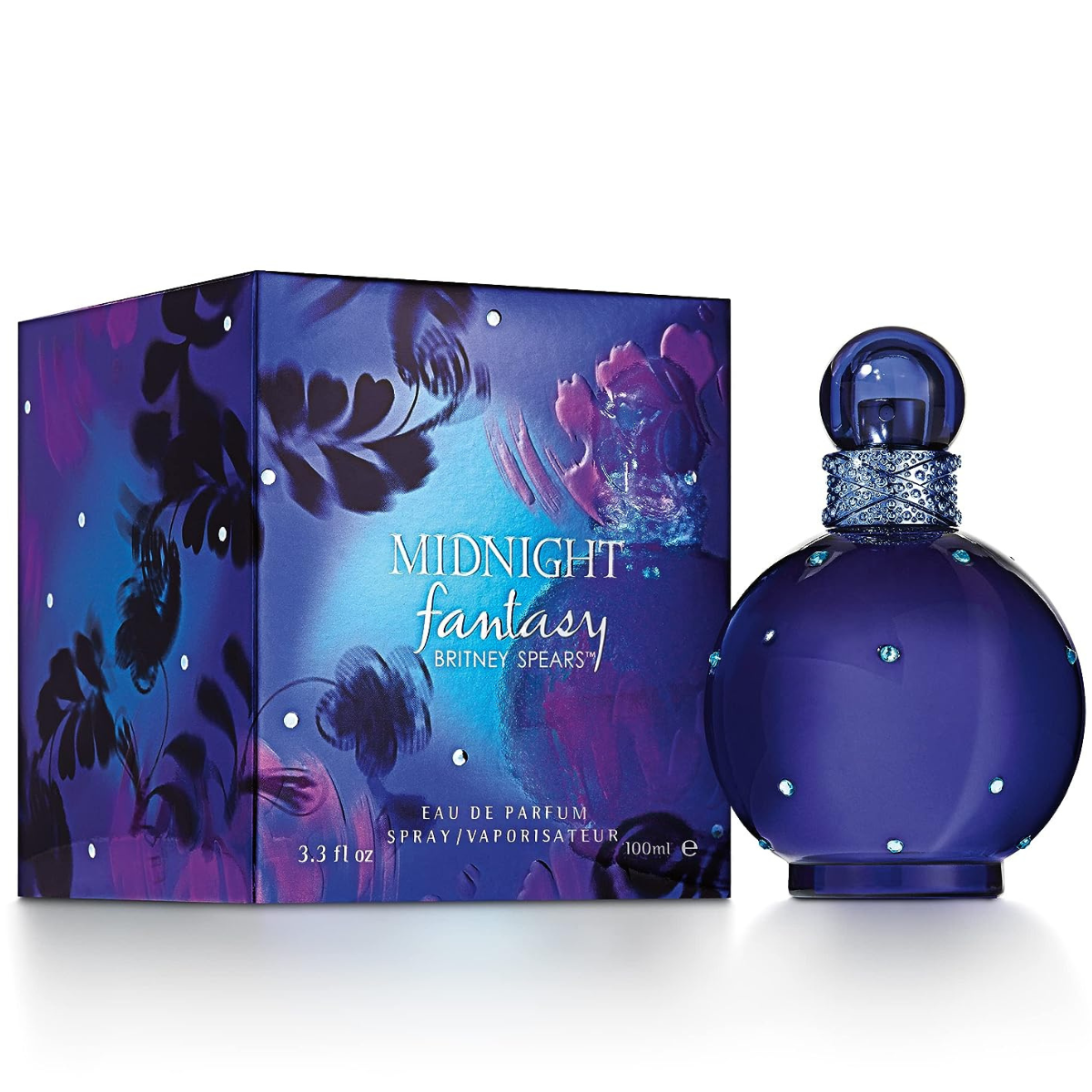 Mother's Day 2023
Our mothers weren't the ones to come up with an idea of dedicating a day towards them, as an easy way out to seek attention or receive gifts. We have more to the Mother's Day origin story than you can imagine. Mother's Day is said to have been birthed back in the 1900s, when Anna Jarvis, a woman initiated a campaign with an agenda to get an official holiday attributing the mothers back in 1905, the same year when her mother passed away. 
It was in 1914, when President Woodrow Wilson finally signed her proclamation, thus making Mother's Day an official holiday. We have since then started with our rampant celebration of the day on the second Sunday of May, as an ode to our mothers who work tirelessly 24x7 to put a smile on a day. 
While it's true we must shower her with our love throughout the year, but what's the harm in making her feel she's loved on this day? Our range of amazing personalized gifts for mom India ranging from photo frames, rock slates, cushions, wooden photo and lots more are designed to appreciate the incomparable bonds with our mothers.
What are the Best Birthday Gifts Ideas for Mom?
| | | |
| --- | --- | --- |
| Gift Ideas | Gift Type | Specialty |
| Birthday Gifts | Perfumes, Wooden plaques, Poster Frame, etc. | Fast Delivery |
| Personalized Gifts | Photo frames, Photo keychain, Photo Mugs, Handmade Paintings, etc. | COD |
| Mothers Day Gift | Greeting Card, Printed Cushions, Hampers, Printed Teddy with T-shirt, Chocolate Hamper etc. | Free Shipping |
| Unique Gifts | Name Pendant, Keepsakes, Forever Rose, Acrylic Plaque etc. | Free Shipping |
Personalised Mother's Day Gifts
Mothers around the world are no less than superwomen, who makes our life meaningful and worthwhile. At Giftcart, we have planned on celebrating this Mother's Day with our stunning collection of personalised Mother's Day gifts for all the powerful mums out there.
Our range of excellent personalized gifts is a tribute to each of those powerful and beautiful moms out there who hails us with all her conditional love throughout our lives. Come Mother's Day, and drizzle all your love and ode for the special lady with our exciting collection of Mother's Day gifts online that epitomizes your affinity for her.
We know your mother is a Godsent angel without whose absence of life is a sordid affair. At Giftcart, we now allow you to surprise her in the best possible manner through our jaw-dropping collection of amazingly-unique personalised Mother's Day gifts India. Our vast array of beautifully crafted range of custom-made gifts would make her day.
Few of the personalised Mother's Day gifts India for that you can pick for your mother are:
Personalised Cushions
Our range of personalised cushions is a blooming lovely present for your special mother. We also allow you to add photos or a heartfelt message of your choice. Our selection of personalised Mother's Day cushions is an ideal gift for her bedroom or her favourite couch.
Personalised Chocolates
Trust us, there's no better way to say 'I love you' than a box of personalised chocolates. We have made various sizes of chocolate boxes available for your needs. The best news? You can customise the chocolate wrapper with her name or initials to lend a special touch of love.
Personalised Necklaces
We have brought for you delicately-pretty personalised necklaces that can be personalised with her name. Our range of personalised necklaces are so pretty, she can flaunt it wherever she goes. 
Personalised Cards
Our unique and thoughtful collection of personalised greeting cards help you to speak up your heart for your special mother. We allow you to choose from our unending collection of whimsical and beautiful greeting cards for Mother's Day and customise them with a beautiful and soul-stirring message for her.
Personalised Coffee Mugs
We have brought for you an exclusive collection of coffee mugs that can be customised with an adorable memory or a personal message to make her 'morning chai session' quirky and full of fun.
DIY Ideas for Mother's Day?
We know for a fact, that mothers are simply incomparable. And our gift connoisseurs work day in and day out to roll out that perfect gift for your amazing mother. If you are struggling to get your hands on that ideal gift, do not fret. We are here to help you take cues on the showstopping handmade gifts for Mother's Day that that smells of that 'wow-factor' that you have been looking for.
DIY Shelves
We believe DIY shelves are one of the easiest-to-dos DIY crafts that you create for your mother. Our stylish collection of personalised keepsakes or personalised photo frames can be displayed on them to enhance their beauty.
DIY Canvas Photos
We suggest you choose something unforgettable like a classy canvas print that she would cherish for the years to come. You can choose the best of family vacation memory to create a canvas that holds the essence and beauty of your one-of-a-kind family.
DIY Keychains
We believe in the magic of DIY keychains. Choose to customize the keychains with your mother's favourite patterns and colours to wow her. We guarantee, that these love-filled DIY keychains are sure to spark your love for her every time she picks it.
DIY Mug Sleeves
We promise with DIY mug sleeves, she'll think of you. You can take inspiration from various tutorials and sew a vibrant mug sleeve to brighten up her coffee sessions. We also believe mug sleeves are great from protecting your hands from the heat of the mug.
What are the Top Personalized Mother's Day Gift 2023?
We know shopping for Mother's Day gifts can get quite intimidating. However, you need not mull and sulk over it any further. We have rounded up the best Mother's Day special gifts ideas for your mother, to leave her speechless. We also honor our advanced technology of the present era; you can print your memory and message on almost any of the products. 
Personalised Wall Hanging
Our timeless collection of walls hanging pieces makes for the best Mother's Day gift for a myriad reason. We allow you to add a handful of your best memories with your mother on the wall-hanging and make it the stylish quotient for her bedroom wall.
Personalized Glowing Lamp
We introduce our sassy selection of glowing lamps that are just the best Mother's Day gift. We also let you customize it with a series of photos as per your preference and choice. Our range of glowing tower lamps can add beauty to your dull corners or enliven the beauty of your living room.
Personalised Bracelets
Our stylish collection of bracelets is a treat to the sore eyes. Our gift experts have made sure that you can lend your personal touch to it by customizing your mother's name or initials on it. We promise the bracelet shall soon become her prized possession.
Personaliszd Clocks
We let you see the time in style. Our beautiful and quirky range of personalised clocks allows you to customise it with a one-liner motivational message, photo of your choice or a love message dedicated to your angelic mother.
Personalised Engraved Wooden Plaque
Engraved Wooden Plaque, the perfect gift to show your appreciation to your beloved mom. Made of high-quality wood, this plaque is a timeless keepsake that will remind your mom of your love for years to come.
Handmade Painting and Sketches
Our artists use a variety of mediums, including oil paints, watercolors, pencils, and charcoal, to bring their artistic vision to life. From stunning landscapes and portraits to abstract designs and intricate sketches, our collection has something for everyone. And it can be the best gift for mom as a Mothers Day Gift.
We promise the best way to showcase your gratitude and love towards your mother is through our trending personalised Mother's Day gifts. Pay a tribute through our list of personalized gifts that are bound to make her feel special. 
For more gift suggestion visit our Mothers day gift Ideas blog
Fast Delivery
We deliver gifts all over India
Made in India
All our products are made in India.
Secure payment
Your payment information is processed securely.
Contact us
Need to contact us? Just send us an e-mail at cx@giftcart.com or call us at +91-9910644899