What did you plan to gift your husband on his birthday this year? Is it a brand new shirt or a pair of Denim? Don't you think that these gifts have become monotonous compared to what you get in the online stores?

All you need to do is open your browser and hop on to a popular website that has interesting gifts for men. If you are still wondering if there will be any variation, then better prepare to be dazzled. The online gift stores have more gifts than you can ever imagine and not just only on numbers, but on variations too. From customized wonders to unique gift hampers, you will likely be having a hard time figuring out what to choose over what. Well, you have two choices – either you explore them throughout the day and then choose or, you can continue reading to know the best birthday gift ideas for husband. We know what you chose, so let's go.

1. Eternalise Your Love With The Forever Red Rose
Did someone say rose? Of course, Roses have been the epitome of love and romance ever since you were a kid in school, and you used to see your seniors in proposing each other. Well, that is a story left for another day; meanwhile, let us talk about this amazing gift. This preserved red Rose packed in a gift box looks unique.
Not that it just looks like a Rose, but in reality, it is a true Rose. Undoubtedly, this can be a great gift for my husband. Savour the sweet moments by gifting him this on his birthday and make him feel that your love for him is nothing less than eternal. This rose does not need watering at all, and you can expect it to last around two to three years.

2. Personalise Your Love With The Cubelit Table Lamp
One thing is for sure that you will get tired of enjoying how exciting and amazing personalised gifts can be. Of the many personalised birthday gift ideas for husband, this cute table lamp is surely going to catch your attention. Well, this is not any ordinary table lamp, but a small one, which is cubic in structure.
What will take your fancy is that you can add your pictures with husband on all the faces of it and wait, there is something more. Wow, is that an LED bulb under it? Yes, it is and guess what, this thing glows when you plug it in. This can be one of the best birthday gifts for husband for sure.

3. Strengthen Your Love With The Wooden Plaque

Wooden gifts are like the underdogs. They do not get much glamour and fame in the online stores of the websites, but they teach you how to be durable and fulfil the purpose whatever it is. This wooden plaque gives you the chance to engrave something on it, so that is what makes it is personalised.
You can post a nice picture of it and present it to your husband on his birthday. Now, if you ask what makes this a nice gift for husband, well, there is more than just posting a picture on it. You can also add some lines or a birthday wish if you feel like doing it.

4. Flaunt Your Love In The Front Page Of A Newspaper

Tell honestly, didn't you get surprised when you read that? You did, and probably you are wondering how this point even came under birthday gifts for husband. Let me tell you what it is all about.
This is a gift, of course, a personalised one because these weird and unique things only come under the personalised section. A glossy paper sheet, which looks exactly like a newspaper front page, is actually customisable and is an excellent gift for anyone.
Well, you also have the scope of posting two to three pictures that are worth coming on the front page of the newspaper. That will be enough to prepare a stunning personalised gift for your better half.

5. Magnetise Your Love Like The Power Of A Magnet

We all know how interesting small magnets can be. You can stick them to metal bodies like on your wardrobe, refrigerator, or anywhere else where you wish. But, did you ever notice one common thing between your love and the magnets? Yes, you guessed it all right and good.
It is the power of magnetisation and your love, which will never stop attracting each other. Similarly, this personalised photo collage magnet's bond is as powerful as your love.
Wait no more and start to post two to three pictures on the magnet and order it from any online store now. For sure, it is going to be one of the best birthday gifts for husband.

6. The Most Useful And The Perfect Companion


Still seeking for the best birthday gift for husband, are you? After coming through all of these awesome gift ideas and even choosing some of them, are you looking for the most useful gift for men? Then, none other than this is the one that you should add to your cart right away!
The Swiss Military wallet is robust and useful as well. On this birthday, gift him this perfect gift as wallets are like best companions to men. So, do not think anymore and order yours right now before his birthday runs out.
Morever you can choose these messgae bottles for planning the surprise for your husband on his birthday. Here is the video for the same. Watch Now ! 


The Mandatory And The Most Anticipated Gift For Birthday
Finally, if there is even one last thing to mention in this list, then it is going to be a grand birthday cake for husband's birthday! You must admit that a birthday is invalid even there is no cutting of a cake and therefore do not miss out on this one.
Just as you pretty well guessed what we were talking about, Giftcart is one such place where gifts never run out. You can even buy a cake for husband's birthday, so what are you waiting for?
Which are the Most Romantic Gifts For Husband On His Birthday?
This birthday gives your husband something different. You can get some romantic ideas for a husband online. Online gifting stores have a range of romantic gifts for husbands that are unique and special. So, impress your husband with some of these gifts.
1. Personalised Boarding Passes: Personalise coupons with your name and your husband's name on them. Let your husband enjoy the ride on a special love airline.
2. Personalised Cushions: You can impress your husband with a romantic message on a cushion and express your love for him.


3. Chocolate With Name: Does your husband has a sweet tooth? Then gift your husband a surprise with a Toblerone that has his name on it. Won't it surprise him?
4. Photograph Frames: Photo frames make a lovely gift especially if it has a memory filled pictures and a loving message from you to your husband.
5. Love Letters: Love letters seems to be a thing of the past. Why not make it romantic for your husband by giving him a love letter and expressing your love? Don't worry about the handwriting. You can personalise the letter on the gifting stores online who use handwriting fonts in the letters.
You can get many romantic ideas for husband for birthday online that are unique and special.
Further Read: Romantic Surprises For the Husband To Make Him Feel The Warmth Of Love
How To Celebrate Husband's Birthday At Home?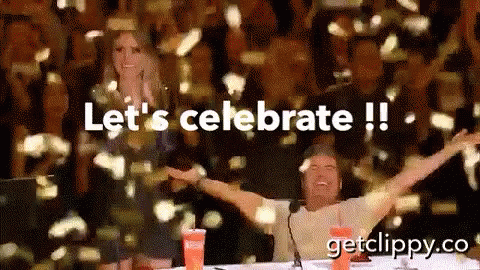 This year give a unique birthday surprise for a husband by doing something special at home. There are many ways in which you can take the day special for him. Here are some of how you can make his day special.
Bed In Breakfast: Your husband and you may have a hectic morning and may be eating your breakfast on the go most of the time. On his birthday, give your husband his favourite breakfast on bed.
Decorate The House: Decorate the house with balloons and other decorative items and surprise your husband.
Surprise Messages: Surprise your husband with a special message hidden under his pillow, phone or even in the car. You can place the messages where your husband will surely access the area in the morning and once he is back from work. 
Dinner: Make his favorite dinner or book a table at his favorite restaurant and surprise him. You can do a role-play of being in a restaurant by setting up the table accordingly. 
Further Read: Greet Deserving Husband, On His Birthday With Most Terrific Gift Ideas
How To Celebrate Husband's First Birthday After Marriage?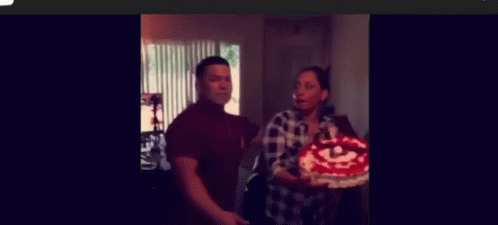 Were you married recently and is this your husband's first birthday after marriage? Then you should make it very special for him. You can find some thoughtful birthday gifts for husband online and show your love for him on this day. 
Pull Up Box: Create a small box with pull up photos and messages. You can upload some memorable photos online and get the box ordered at a reasonable rate. 
Messages On A Stick: You can also express your love for your husband with the reasons on sticks in a jar with a beautiful decoration. 
Couple Cups: You can also personalise coffee mugs or cups, and you both can enjoy your morning coffee in those cups. 
Personalised Frames: You can gift your husband a personalised frame showing the day you two met till the day you got married. Artistically express this like a cartoon or a sketch. 
Apart from getting him a unique gift you can also plan a birthday trip or a special dinner at his favourite place. You can also make a handmade romantic birthday gift for your husband. 
Top Romantic Birthday Wishes For Husband
It is always special to give impressive birthday gifts to your husband on his birthday. These gifts are available online at gift stores. These gifting stores have unique gifts that are not usually available in the local gift stores. So, why not get some options online? You can get some great romantic ideas online for expressing your love for your husband on his birthday. 
You can add a special message along with your birthday gifts for husband. 
1. Until the day I met you, I wasn't sure what is the meaning of love. May your love for me and my love for you stay like this forever. Happy birthday loving husband. 
2. A pearl and a diamond is a very precious piece of jewellery for a woman, but for me, your love is the most precious thing. Thank you for all the love. May you keep giving me this love every year. Happy birthday. 
3. You work hard every day to make our wishes come true. Today, you deserve to have your wishes come true. Happy birthday my love. 
4. I never thought that I would find the perfect man. The day I met you, I knew you were the one. Thank you for coming into my life. Love you always!! Happy birthday!!
5. Years have gone by, but it seems like yesterday when you held my hand and sealed our fate with a ring. I cherish every moment that we have spent as a couple. May you and I admire such moments every coming year. Happy birthday, my dearest husband. 
6. Every prayer starts with you and ends with you. May you have all the happiness and dreams come true. Happy birthday, hubby!!
7. On your birthday let me tell you a secret. You are a perfect man for me. Happy birthday!!
8. On this special day, I want to make everything special for you just like you make it for me. Make a wish!! Happy birthday. 
9. I want to have wrinkles on my face with you on my side. Happy birthday!!
10. The grey streaks on your hair show how wise you are. May you show your wisdom to us for many more years to come. Happy birthday, darling!!
You can find great ideas to make your husband's birthday special online. So, start browsing and surprise your husband with something different and unique.