Diwali is the most awaited festival by all people of different age groups. Today, apart from India, Diwali is celebrated all over the globe amongst the Hindu community. Whether they are old or young, people love the beautiful lights around them and sweets. The festival is celebrated with great enthusiasm. People eagerly exchange sweets, dry fruits, and gifts. With Diwali around the corner, everyone is busy looking for Diwali gifts.
Here are some of the top 25 gifts for Diwali 2022 that you can opt for your loved ones -
1. Savour On Mithai/Sweets And Chocolates
How can anyone celebrate a festival without sweets, isn't it? This Diwali gives your loved ones a variety of delicious Indian sweets like Cham Cham, KajuKatli, Gulab Jamun, Rasgulla, and many more. Many brands like Halidrams, Bikanervala, Bikano, etc. come up with special festive offers and hampers that can get you tempted.
These hampers have a mix of various kinds of Indian sweets in one box along with a Puja thali. Are you looking for snacks too? Then you can choose a hamper with sweets and snacks along with a Puja Thali. For the little ones in the house, you can get them a hamper of delicious chocolates and cookies from Cadbury, Ferrero Rocher, Bournville, Chocopie, etc.
2. Get Those Dry Fruits Packed
Every Diwali people load themselves with dry fruits, whether it is for gifting purpose or for self-consumption. Get lovely gift hampers of dry fruits, snacks and sweets. You can choose the packing of tasty walnuts, almonds, cashews, etc. in a basket or a jute pouch (potli). All these are available online as well as in local markets near you. 
3. Brighten The Houses With Lamps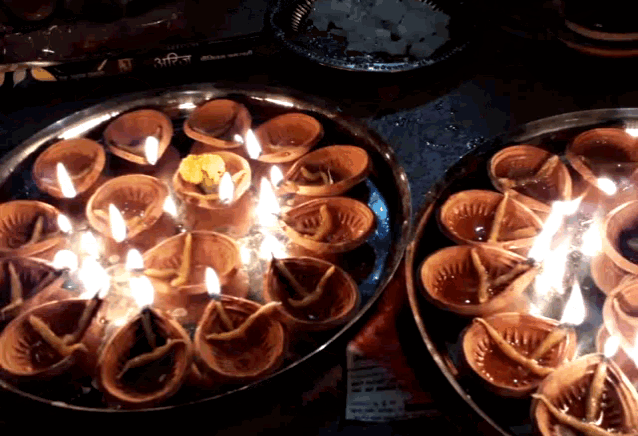 Diwali is a festival that is about lights. Lamps make a great Diwali gift. There are different types of lamps available online that can also be customised. You can get a message written on a bottle shaped lamp. How about changing messages whenever you like on the lamp? Gift your loved ones a Doodle bottle lamp that comes with a marker and a duster. You can enjoy the dim light with a new message every day. The lamps come in different attractive colours. You can also gift a cubic table lamp with different memory pictures. Won't these make lovely Diwali gifts for the family?
4. Gifts From The Garden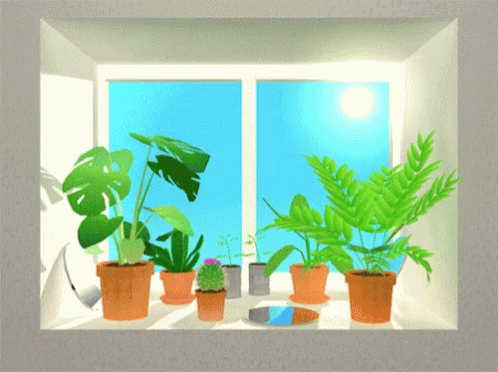 With the ever-increasing pollution, what could be a perfect gift other than some plants. Plants make perfect Diwali gifts for corporate, family and friends. You can also impress your boss with this gift. Plants like Bamboo, money plant, golden Syngonium, lucky jade, and sedeveria are some of the options from a variety of plants that you can choose for gifting someone on this Diwali. These plants come with designer pots or planters that make it attractive and also help in breathing fresh air. You can buy these plants either in a nursery or online. 
5. Light Your House With Candles
On Diwali, people decorate the house with candles and angel lights. You can add some beautiful candles to your sweets or dry fruits for your in-laws as a Diwali gift. Upcycled tealites in different colours that make it more attractive. You can also gift tealight holders that come in different designs that make it a perfect gift for keepsakes. Scented candles are also popular candles that come in bright colours and different shapes. 
6. Designer Jewelleries For The Special Women In Your Life
Are you looking for a gift for your wife, mom or girlfriend? Jewelleries are something that a woman at any age will love as a gift. So, give the women in your life some beautiful and unique jewelleries. Earrings like pearl zircon rose gold ring, triangular western-style drop, a leaf-shaped, etc. are some of the attractive and modern designs and light. For ethnic look, you can buy oxidized jhumkas or glamourous danglers. Pearl earrings and necklace are also a good choice to gift on Diwali. Along with these, you can also give them cuff bracelets that come in unique designs. 
7.  Perfumes 
Perfumes can also make a good gift for both men and women. Various brands are available both online and in the local market. Trusted brands such as Hugo Boss, Ferrari Scuderia, Jaguar, Lovance, Versace, Clavin Klein, etc. sell their various perfumes online as well. 
Personalised gifts are something that can touch anyone's heart. This Diwali you can give personalised Diwali gifts for friends. You can create customised photo frames and greeting cards with heartfelt messages from you. Is your friend a pet lover? Then give your friend a cushion with a cute picture of his or her pet and let your friend cherish this gift forever. These and many more personalised gifts can be bought online or specialised gift shops. Personalised wall clocks are another amazing gift that can be on any occasion. Your friend can use personalized gifts for home décor as well. 
9. Idols And Statues
Idols and statues are perfect Diwali gifts for clients or family. On Diwali, Lord Ganesha and goddess Laxmi are offered special prayers. So, what better can you give to your employees or clients or family member than a silver Ganesha and Laxmi stand or gold plated Ganesha and Laxmi frame? You can also give Ganesha wall painting that can be used for home décor as well. Ganesha and Buddha's idols also make auspicious Diwali gifts ideas for anyone. Check here for more spiritual gifts. 
10. Rangoli Stencils
For someone who loves to make rangolis, you can gift them this Diwali 2019 some lovely Rangoli stencils with different designs. These stencils are cheap and come in designs such as rose, diyas, Radha and Krishna, peacock feather, Ganpati, flowers, etc. A lot of varieties are available during Diwali in local markets as well. They also come in different sizes. With these stencils, you can also buy some bright Rangoli colours. 
11. Giftcards
Giftcards are also another popular gift option that comes in the form of the physical card as well as an e-card. They make a perfect gift for your neighbours. Brands like Pantaloons, Energie, Nike, Bata, Yatra.com, Oh! Calcutta restaurant, Machaan restaurant, Prestige, etc. have giftcards that come in different denominations. You can either visit the store or restaurant for a gift or simply visit their website. You can also buy them at online gifting websites. 
11. Gift Boxes
Bikanervala, Haldiram, Bikano, etc. are some of the brands that come up gift boxes during the festive season. You can buy dry fruits that come in beautiful wooden and metal boxes. You can even buy chocolates in a beautiful golden box along with a Diwali greeting card. Some of the Diwali gifts pack come with diyas and greeting cards. 
12. Home Décor Items
Home décor items can also be given as a Diwali gift to your near and dear ones. Lamp shades with unique designs are a good option as Diwali gifts. Who does not like the fragrance? You can also choose to give Iris fragrance vaporisers. You can also give Iris incense sticks along with the vaporisers. Mirrors are not only used for looking at your reflection but also used as décor. You can gift someone a unique designer mirrors to give a modern look to your house. These mirrors come in designs such as birds, footprints, etc. 
Flowers spread its fragrance everywhere. Along with the gifts, you can also give your clients or colleagues bouquets. These bouquets can be made of roses, carnations, orchids, lilies, etc. Fresh and beautiful flowers can be ordered online. If you have decided to make it an add-on at the last minute, then you can visit any flower shop and get them made at reasonable rates. You can also add teddy bears and chocolates to your bouquets. 
Fashion accessories make a unique gift item for Diwali, especially for men. You can gift your busy man unique style, jazzy look, show off, etc. cufflinks. You can also gift him a laptop backpack of Swiss Military brand. The brand also has leather wallets and belts of good quality. 
15. Personalized Keychains
Keychains can be a useful piece of gift. Keychains come in cute designs such as kissing face emojis, smiley face emojis, hugging face emojis, etc. You can also choose a keychain with funny messages like "chaltikya 9 se 12", DDLJ, I Drink, etc. 
16. Tote Bags
Tote Bags come in various designs and materials. They make a perfect gift for a woman. They are not only spacious, but the designs make it look stylish. 
17. Sunglasses
Men and women love to wear sunglasses, especially during those scorching heat in summers. Swiss Military has some of the best quality of sunglasses.  
18. Precious Jewelleries
Diwali is an auspicious festival. Precious jewellery can be given to anyone. Pearl and gold plated necklace and earring set are available in different and unique designs. You can also choose a gold plated pendant with a diamond in between. Gold plated diamond rings are not only simple but also elegant. The rings also come in 18kt yellow gold with diamonds and emerald or sapphire. Silver jewelleries also come in different and cute designs. The pendants come in sterling silver and tourmaline or topaz in between. 
19. Personal Care
This Diwali you can think differently by gifting someone a personal care hamper. A Park Avenue combo is one of the best options for your man. A spa gift basket from Khadi is the best option for letting someone relax in their house. 
20. Personalised Blankets
Woollen blankets are usually bought for someone close. This Diwali you can make it extra special by personalising the blankets with memory pictures. These can be gifted to not only family members or friends but also to kids. You can upload pictures online with a loving message that will be printed on the blankets. 
21. Feng Shui Gift Items
Feng Shui gift items such as crystal lotus, turtle, etc. can be given as Diwali gift. Feng Shui products bring harmony and peace in the house. They also bring good energy to the person who has it. 
22. Greeting Cards
Greeting cards are very common in the corporate sector. The greeting cards are available in beautiful designs and messages. These greeting cards can be bought online, or you can go to a card shop and choose the kind of card you like. 
Give your partner a personalised mug by putting some special message or a picture. This gift will make it special for your partner. 
Buy The Gifts Online Or In Local Markets
This has been an exhaustive list of gifts that you can choose from on this Diwali, isn't it? Are you now getting confused about what to choose and where to choose from? Well, you can choose whatever you like from this exhaustive list, or you can get more Diwali gifts ideas online. After choosing the gift, you may be thinking about where you want to buy the gifts from. 
During Diwali time, many shop keepers and gifting stores come up with discounts. They also have festive gifts that are available at their stores for a limited period. You can visit any of these stores or malls to buy your choice of gift or you can prepare homemade Diwali gifts like lanterns, DIY Cards, Diyas, and Candles etc. for this Diwali 2022.
Online gifting websites have a variety of gift options that you can choose from. They offer good quality products and branded gift items. These gift items can also be ordered in bulk for corporate purposes. The gifts can also be gift wrapped as per your requirements even for bulk orders. These online gifting websites do not have restrictions to deliver gifts anywhere within the country or outside the country. 
You can now order your gifts sitting at the convenience of your house. You can be assured that the gifts will be delivered to you even if you do not live in a city where the seller is based. They assure timely delivery. If you find any issue with the product, it can be returned or exchanged. You can also get a refund for the product. You can place your order anytime during the day. You can also use different modes of payments for making your purchases.